About Dakota Staffing Solutions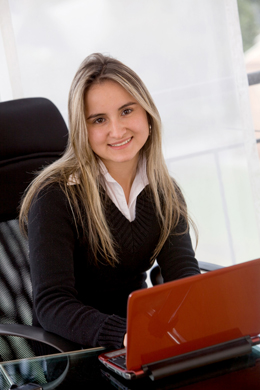 Dakota Staffing Solutions is 100% locally owned and operated, which means that all of the wages, taxes and profits stay here in North Dakota. Locally owned and operated also means that you will be working with people you know who have lived and worked here for many years so you will be provided "Staffing know-how from people you know". We believe that the success of any organization is directly dependent upon the people associated with it. That is why at Dakota Staffing Solutions, 100% of our focus is on customer service, both our clients and our applicants.
With over 50 years of combined staffing experience across a broad range of industry categories, we at Dakota Staffing Solutions understand the need for you to have the flexibility needed to run your business efficiently. As recruiting qualified employees continues to be a major challenge, Dakota Staffing Solutions will consult with you to develop customized recruiting and staffing solutions to support your specific needs. Whether it is for clerical office executive/professional, industrial services, payroll services, contingent to hire, direct hire or any other needs, Dakota Staffing Solutions will work with you to provide the best solutions for your needs.
Clerical office executive - professional Services
Whether you have short term, long term or project needs for office support, Dakota Staffing Solutions can provide you with the qualified people you need to keep your organization running smoothly and efficiently. Our clerical office executive/professional employees are thoroughly screened and evaluated to ensure that they have the skills they need to do the job.
Industrial Services
Our industrial services can provide people in areas of general labor, skilled labor, specialized labor, or areas such as custodial work, production and manufacturing or other specialized areas or needs that may arise. We work hard to ensure that the people we send to our customers have the knowledge and experience they need to perform the work you need them to do.
Payroll Service
We can help you eliminate paperwork and at the same time help you with your special projects. Dakota Staffing Solutions will do all of the administrative work while allowing you to utilize people you know have the expertise and knowledge to complete your projects.
Contingent-To-Hire
In today's very tight market the costs of recruiting and hiring new employees has increased dramatically and can cost thousands of dollars. Finding the employee with the skills and experiences you need can be very challenging. Dakota Staffing Solutions offers you a solution to help you avoid many of the difficulties associated with recruiting, screening, and hiring employees. We will do an extensive search and screening process to assist you with finding the right employee.
Direct Placement
Are you frustrated with trying to recruit, screen and hire qualified individuals for your organization? Our Direct Placement service may be the right option for you and your organization to find the best qualified employees. We do the search and screening and allow you to choose the best candidate and place them onto your payroll immediately.